You swear by your black coffee?
Forget everything you know about coffee
and discover our new recipe!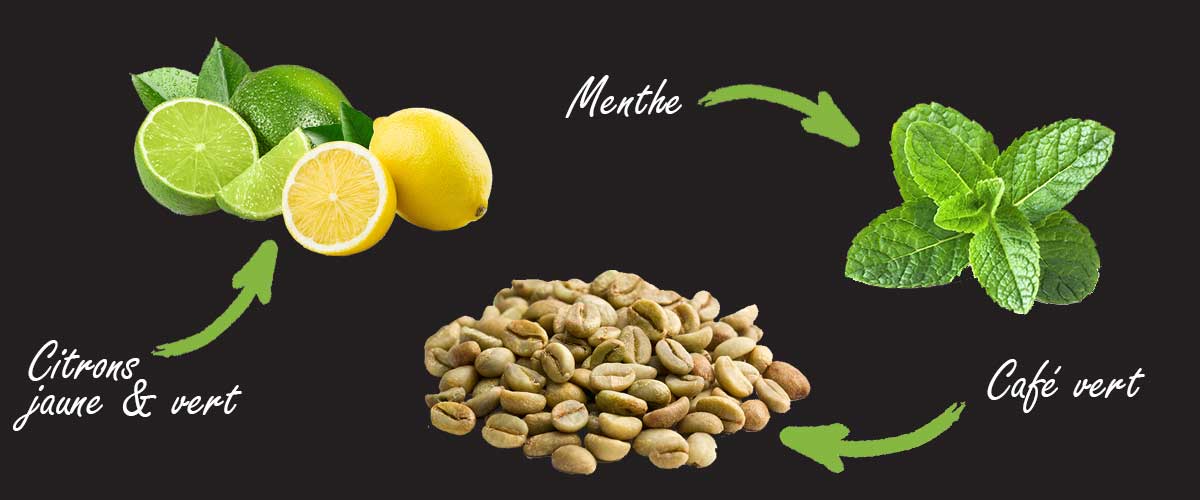 Lemon & lime
Carefully selected, these organic lemons add a tangy note to the green coffee infusion. That little pep-up that wakes up your taste buds!
The seed
Everything starts with this little green grain. It is actually the core of the cherry produced by the coffee tree. To create GR'IN, we chose a Pure Arabica coffee produced in small farms in Mexico.
Mint
Once the green coffee is infused with lemon juice, we add a mint floral water. Besides its soothing virtues, it reinforces the plant flavors of the infusion.
A common cooking error, a few green coffee beans mixed with lemon juice and a little mint…the original recipe was born!
100% NATURAL – 100% ORGANIC
Through GR'IN, find the incredible scent of Mexican organic coffee, 100% pure arabica, paired with lemon and limon juice for the little sour note, and mint floral water. The unique recipe of GR'IN makes it a gourmet, refreshing, energizing drink made from 100% natural ingredients!