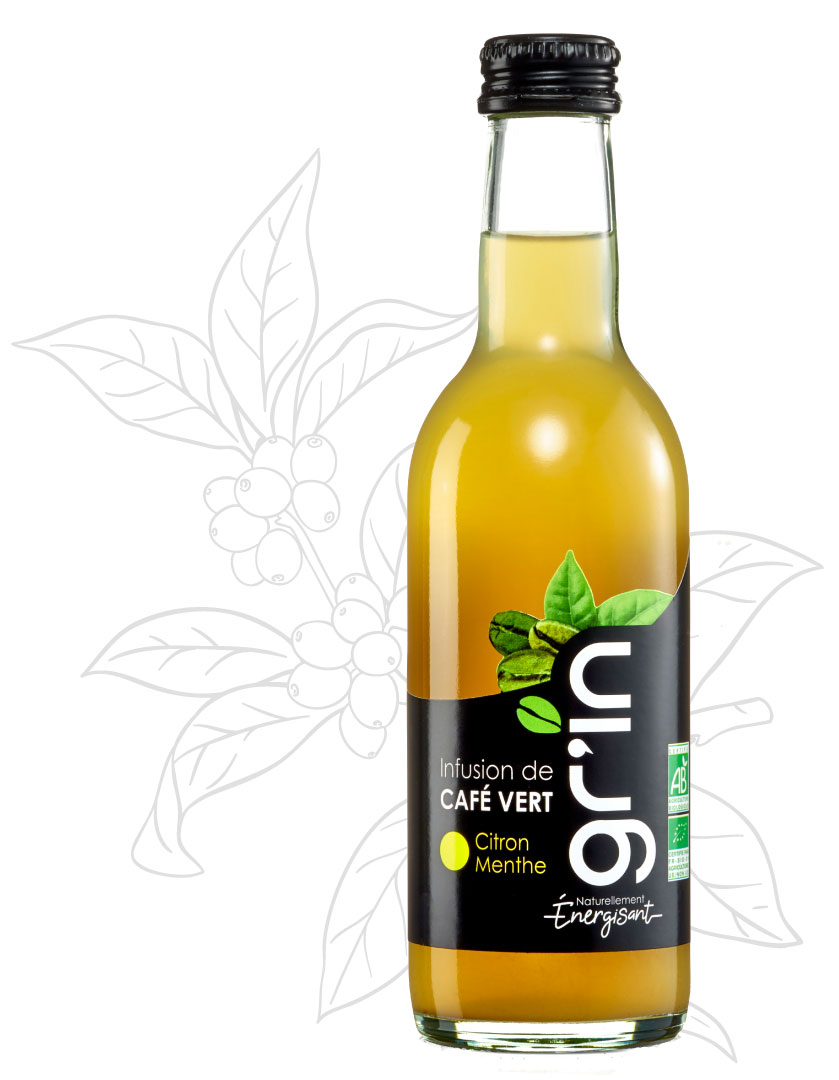 Discover the extraordinary aromatic richness of green coffee in a 100% natural drink.
A banal cooking mistake, a few green coffee beans mixed with a lemon juice and a little mint… the original recipe was born!
GR'IN is the first green coffee drink in France. The unique recipe of GR'IN makes it a drink, gourmet, thirst-quenching, energizing and above all 100% organic.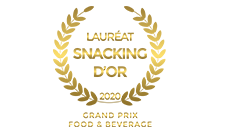 GRN'IN won the 2020 Snacking Gold Trophy in the global category Food & Beverage. Incredible recognition from Agri-Food professionals and experts.
Green coffee is the natural grain, the "core" of the cherry produced by the coffee tree, before it is roasted.
This core is simply dried in the sun. It thus retains all the organoleptic properties of coffee, including caffeine. The latter, less concentrated in a green coffee infusion than in an espresso made from roasted coffee, is therefore absorbed more slowly by the body and provides gentle energy without the famous "peak" of black coffee.
For the preparation of our recipe, we selected a 100% Arabica coffee from Mexico for its very floral notes.